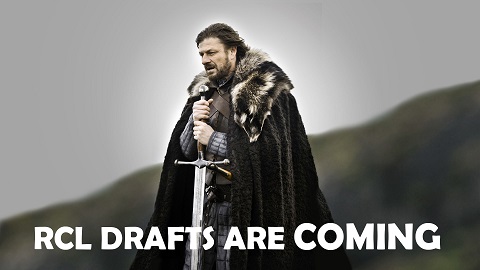 Actually, a few have already happened (and we'll talk about them a bit after the jump), but, just like the title alludes to, the table is set, the forks and spoons are in their right place, and hopefully there's food ready and on the way. In terms of the RCL universe (since I'm hungry and if there are any more food metaphors, I'll eventually end up eating my monitor), the "league" has taken shape and drafts are about to begin. (But that doesn't mean you still can't create and join your choice of RCLs!) And, I want to touch on this: when I say "league", I mean league, not leagues. Because ef pluralization… I mean, what has it ever done for me? Regardless, you have to remember, this is one complete universal league. The Milky Way of Fantasy Football if you will, including Antonio Brown, Saturn, and of course, Uranus. Don't roll your eyes, you knew it was coming. Regardless, what I'm trying to say is, join any league you like, create as many as you want, and be part… of the universe. Mutha. Effing. Deep.
Now, as promised last paragraph (remember the good old days?), there actually have already been some drafts that have taken place (including a league hosted by yours truly, Lord Tehol, and our very own Stan Son!) and we'll take a look at some of what happened in these three leagues to give everyone a general idea of what a terrible idea it is to draft early. I swear, half my team will be injured by the end of the preseason…
Please, blog, may I have some more?