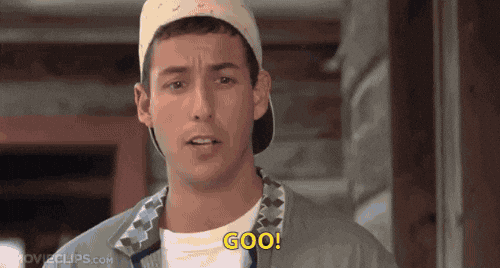 With everything we know about valuing players in fantasy football the following series of statements does not make any sense. Corey Davis is drafted as PPR WR27 in 2018 (Per Fantasy Football Calculator). Corey Davis finishes the 2018 season as PPR WR28. Corey Davis turns 24 years old. Corey Davis is drafted at WR38 for the 2019 season (Per Fantasy Football Calculator).
Obviously, there are more factors that go into a successful or failed season than what is highlighted in such a simplistic form. Here are some quick hits that will help dig into this claim a little deeper:
The most important component for Corey Davis is his quarterback, Marcus Mariota. Mariota is entering a contract year, and is coming off a season in which he played through a bevy of injuries including a broken rib and ulnar nerve damage.
An under the radar move that raises the floor of Davis is the addition of Ryan Tannehill as a backup Quarterback. While Tannehill is not a good NFL starter, he is a significantly above average NFL backup.
The Titans have changed offensive coordinators to former Tight Ends coach Arthur Smith after losing Matt LaFleur to Green Bay, because he knew Kyle Shannahan and Sean McVay. This choice is a bit of an odd one, but Smith was likely chosen to keep some form of continuity in the offense for Mariota. We don't have any knowledge of Smith as a play caller, but it is unlikely that the Titans can go any further away from the pass. They attempted the second fewest pass attempts in the last 5 NFL seasons with a broken Marcus Mariota.
The Titans currently have a projected season win total of 8.5. They won 9 games in 2018.
The team does have a top 5 most difficult strength of schedule for 2019. They face a difficult schedule of pass defenses, but they faced one of the leagues most difficult pass defense schedules in 2018 as well per Sharp Football Stats.
Corey Davis was a top 5 draft pick. He has a unique blend of size and speed.
Davis totaled 112 overall targets in 2018 (19th in NFL) and 15 red zone targets (30th in NFL). He also received 36% of the teams end zone targets (11th in the league) per Player Profiler.
Tennessee added to the options available to Marcus Mariota through 2nd round pick A.J. Brown, free agent signing Adam Humphries and with the return of Delanie Walker.
It is my belief that Corey Davis is the most mispriced player in drafts right now. Every reader wants a sexier pitch than that, but smart players must take what is given. Davis offers a high floor, high ceiling combo from the WR position that is simply irregular for his current ADP. A few comparable receivers that I believe have similar floor/ceiling combos:
Corey Davis – 2018 season (Current ADP – WR38): 112 targets, 65 receptions, 891 receiving yards, 4 TDs
Allen Robinson – 2018 season w/ 16 game pace (Current ADP – WR33): 115 targets, 67 receptions, 928 receiving yards, 5 TDs – Outscored Davis by 0.3 points per week played
Kenny Golladay – 2018 season (Current ADP – WR18) 2018 season: 119 targets, 70 receptions, 1063 receiving yards, 5 TDs – Outscored Davis by 2.3 points per week played
Is Corey Davis truly all that different than Kenny Golladay? It seems that last year they become target funnels in run heavy unproductive offenses. This season they enter offenses with above average offensive lines, questionable quarterbacks, a fluctuating status within their division, and more weapons added/returning to the fold. This exercise isn't used to trash Kenny Golladay, but to show that the difference between the two is really minimal and comes with a 4+ round savings.
The built in protections Davis offers are incredible. The targets may be distributed more evenly with more offensive talent around him, but the offense will assuredly throw more. They threw at minimum 500 attempts per year during Mariota's first 3 professional seasons, with only 437 attempts last year. This should buoy Davis' targets at the 100+ mark. It is extremely unlikely that a players see 100 or more targets and the do not finish as a top 36 WR. Additionally, within the range of outcomes is a ceiling scenario in which the combination of additional talent surrounding Davis draws coverage away, Mariota remains healthy, and returns to form from 2016 that included being one of the most efficient red zone quarterbacks in the NFL. It is possible that Davis targets would see a slight drop in this scenario, but his efficiency would in all probability increase. Davis likely has some positive touchdown regression in the upcoming seasons, and his preferred red zone role seems solidified.
As owners we often complicate the obvious, don't do that in this case. Take a secured floor/ceiling combo as you approach the double digit rounds and use that known security to reach for even more upside at the position in selections prior to Davis creating a great blend in your WR corps going into the 2019 season.